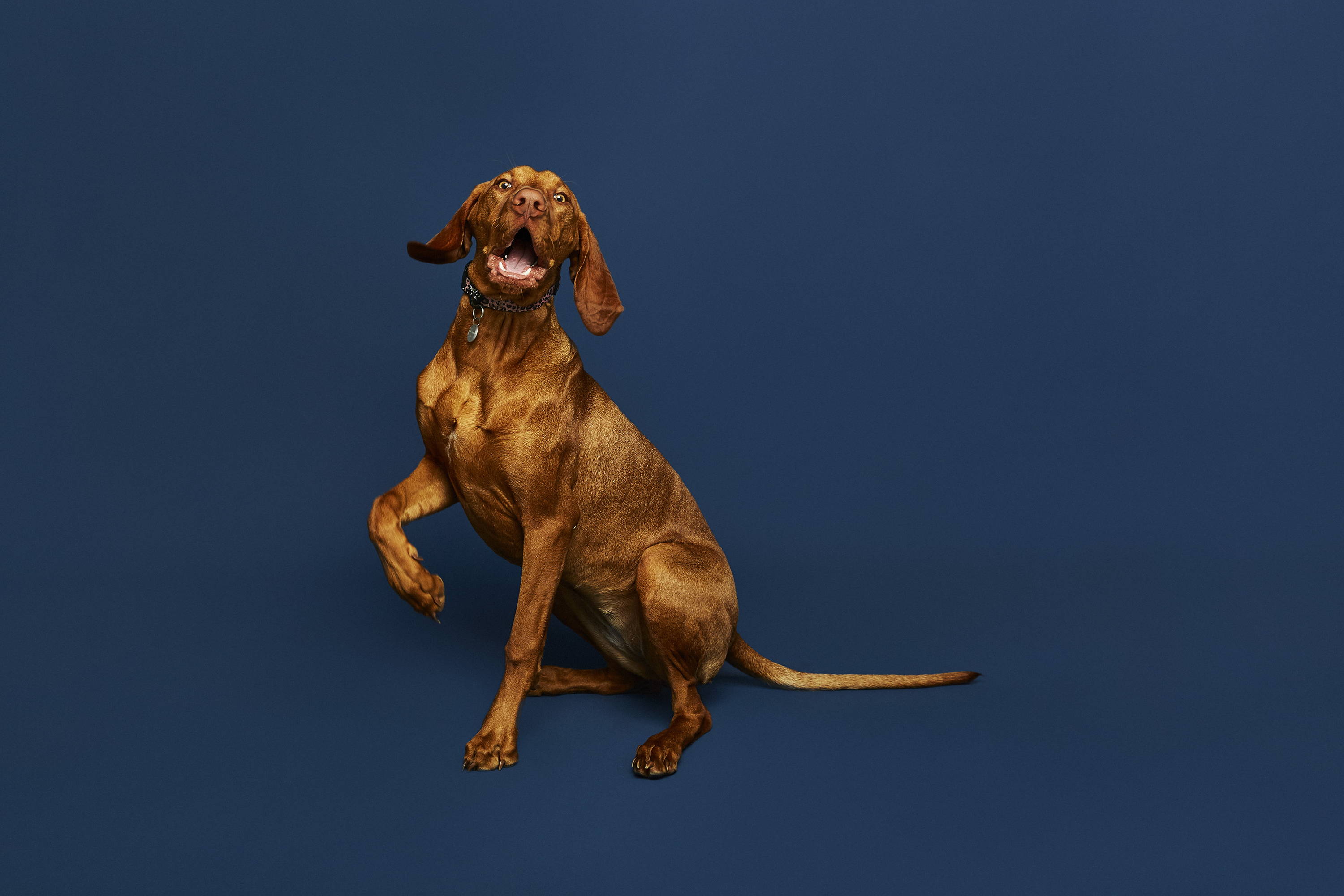 Dear Human,
I just wanted to say how much it means to have you as part of my life, you are truly my rock. Like, if it wasn't for you and the way you've brought me up, I would probably be a dog that looks at the postie and stands at the door and says nothing as they go by.
But no, thanks to your consistent training, I'm the dog that races out the door at the first glint of that white helmet, and straight to the gate with my "thats-the-postie" tone of yap.
See, you're the human all we dogs dream of – spoiling me with those gorgeous accessories, so when we go walking together, we just look the part, I complete your looks and those stylish adornments complete mine! Did you notice me put on that nice swagger when that cute staffy walked past yesterday?
I'm positive I saw a sideways glance and the tail wag with approval at my new chest harness and lead. So well done, another winner.
It's those kinds of things about you that I just can't get enough of. That special spot on the bed you leave me, that I mould into it now; it's so snugly.
The fun toys you buy me every few weeks, the long walks you take me most days, the fancy birthday parties, the regular grooming and bathing (I absolutely hate the doing of this, but boy do I shine when I'm finished).
My dear human, you do so much for that it is no wonder I live with a smile on my dial and a skip in my step every day.
BUT, there is just one thing, only one thing that really gives me the yelps…
It's the food you insist I eat.
That stale, stale food.
That tucker just ain't no good.
It can't be, I can smell it from behind closed doors… I just wish you humans could smell as proficiently as you throw that tennis ball.
You might think I'm bored when I don't finish my meal, or I've turned fussy, or that I'm just not hungry anymore…
Are you serious dude? I'm a dog!
I could eat ANYthing! Or, at least most things.
But come on… you love wine, but I have never seen you pour one that's been open for a month and say "arh that's a nice drop".
Well actually, I have never seen you even pour one at all that's been open that long!
Why is that?
Well, I guess it's for the same reason that I'm getting very sick of eating food that has been sitting, open, in the cupboard for a month…
It's just not worth consuming.
It's your only downfall my dear human, and I really wish you could change the way you feed me…
But I can't talk, or at least I can't speak your language.
If I could, I would IMPLORE you to find another food source for me.
To be perfectly honest? I'd beg you.
Beg you to try Fetched PawPacks.
The freshest, most convenient dog food on the market.
You can order it online with a few taps of the thumb, and it turns up like clockwork at our door and the exact frequency I need it.
I'll never be out of dog food again!
And what's more?
Every serving is pre-portioned and sealed for day 1 freshness, every time.
No more stale food.
No more food boredom.
No more unhealthy fillers or sub-par protein sources.
Just fresh, healthy, convenient kibble; delivered.
Fetched PawPacks are the answer my dear human.
You know this now.
I'll leave the rest up to you.
Yours truly,
Dog.
Enter your email and receive 10% off your first order.